Mason County petitions Virginia to be made a county in 1787. But two months
later, they ask for extension of time. Seems like they've busy fighting Indians.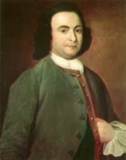 A Kentucky Legislature's Act regarding Maysville is here (pdf), and Washington's is here (pdf).

Chicago's Newberry Library has posted online a complete set of maps of American counties formations. They start with the date of county formation, and trace every little change to the boundaries after that. Mason County has had 7 such changes, and you can see the Mason maps here (pdf). To see the counties from which the county was formed, you'll have to download the entire Kentucky state pdf. There's also a feature that you can use to import all this data into Google maps. Good stuff!

R. P. Duvall, Mason County's "pioneer road builder," writes on the status
and accomplishments of the Mason Highway folks in this 1935 pdf.

This is a plat of Maysville's Historic District.
For detailed descriptions of the buildings, you'll want to read the application submitted
to request the historical district status. It's a big pdf, and it's here. Good stuff.

The Mason County GenWeb site is recommended if you're looking for Mason County Links.

The GenWeb site is here; RootsWeb is here.

An 1871 directory lists what appears to be every last business in Maysville, here. (pdf)
Who's who in Mason County, in 1840, here.


The 1818 edition of The Emigrant's Guide describes Maysville and Washington.

An earlier Gazetteer published in Louisville, was George W. Hawes' Kentucky
State Gazetteer and Business Directory, for 1859 and 1860. It's pre-Civil
War, and has detail on, other than Maysville, these two towns:

Hawes' also published an 1861 Gazetteer of the Ohio River, which
included towns on both sides of the Ohio. Read the Mason County portion here.

Born and buried in Maysville, noted Kentucky historian Richard Collins practiced law for a while in Covington.
More about him at this site. The state evidently tried to cheat him on his history book, here.
Last and absolutely not least, his book is on line at this site.



A list of the post offices in 1899 is here. (pdf)



Maysville's own Rosemary Clooney, and some relative of hers.

You won't find a lot of information on the Clooneys on Northern Kentucky Views, because,
seriously, there are already 668,000 pages and 72,000 pictures of Rosemary indexed by Google.
We didn't even look up George. We think the Information Age has the Clooneys sufficiently
covered without any further input from us; there's no disrespect or slight intended.



from Ancient Monuments of the Mississippi Valley, Squier & Davis, 1847


"Simon's Kenton Ride" a painting from the Ky Historical Society showing Kenton
being tied on a horse, on his back, and sent through the woods, and across
the river. It was meant as torture, and killed some who were forced to do it.

Mason County Historian Jean Calvert
An appreciation of another noted Mason County historian, Edna Best, is here. (pdf)
reprinted from the Mason County Genealogical Society's newsletter

Many very early travelers who wrote about their visits to the "western" part
of America came to Maysville and environs. Here are several of them:
A longer version of Fordham's account is here.

Maysville's Sgt. John S. Darrough is an early recipient of the Medal of Honor. Read more about him at this site.

| | |
| --- | --- |
| | |
| Horse Breeding for Trotters, 1872 | Deformed Animal Exhibition, 1859 |

Toll Roads were a big issue in Maysville and Mason County in the 1890's
Dissatisfaction over paying tolls on roads is widespread in 1895, here.
Courier-Journal's 1896 report on Mason Co Toll Roads, here,
April, 1897, and tollgates vigilantes appear, here.
In September, 1897, renegade citizens again act, here.
The county leases the roads, and a truce is reached. But in May, 1899, the leases are about to expire, here.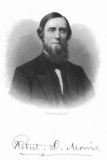 Washington's Robert Desha Morris; more on Morris is here.


This list of Mason County deaths from WWII is from
the National Archives. There's a key to what the
various abbreviations mean here, and the actual list is here.
The World War I list is here.


Judge Roy Bean was born in Maysville, circa 1825. The
biography of "The Law West of the Pecos," is at this site.

from Trow's Legal Directory of Lawyers in the United States, 1875
Highway 68, "the historic highway," here.

Additional Links that apply to all of Northern Kentucky Views, and may or may not
be related to Mason County, are on the main Links & Miscellany page, here.